\When you're playing video games, you want to immerse yourself in that world, whether you're exploring the magical realms of Elden Ring or venturing through the post-apocalyptic world of Horizon Forbidden West.
The best way to do that is through the ultimate gaming setup. Picture wide-screen or dual monitors, RGB lighting and of course, the perfect sound system.
The music and sound effects of your favorite game are all part of the gaming experience, and the perfect audio system can ensure every explosion or gunshot is heard exactly as they were intended.
For that, Bluetooth speakers are the perfect option. Bluetooth 5.0 is the latest version, and this new standard means vast improvements to audio quality.
But what should you consider before adding them to your gaming setup?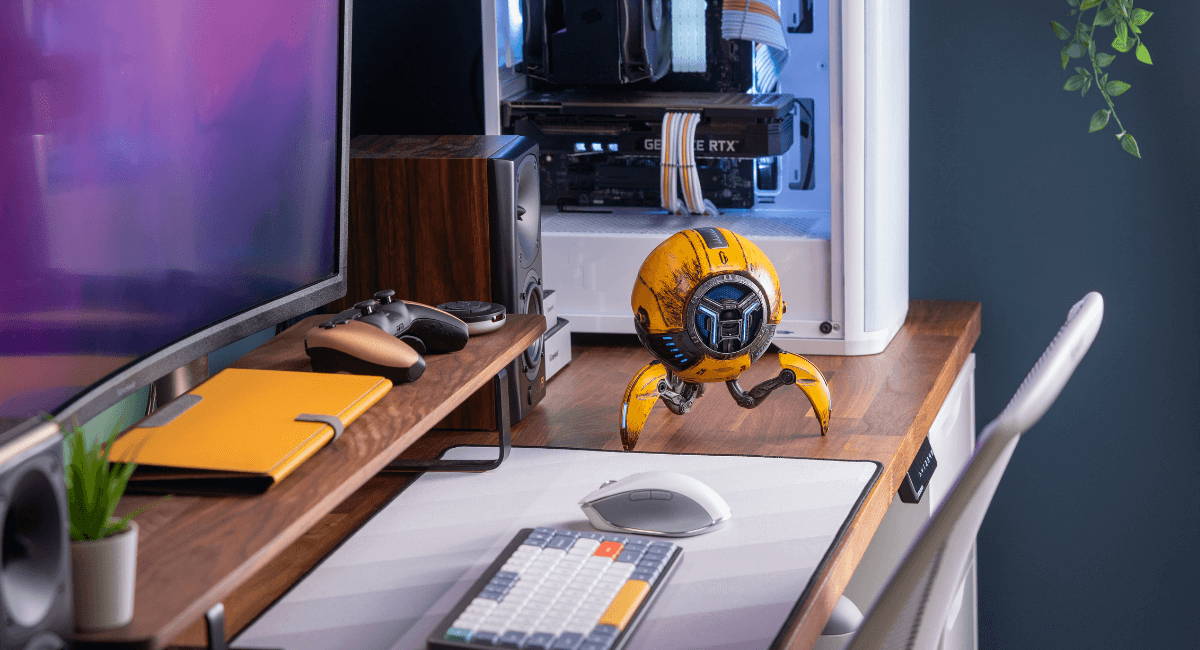 Can you have it all?
Bluetooth gaming speakers are considerably less expensive than wired speakers, but does that mean you lose audio quality? Of course not! This may have been the case many years ago, but Bluetooth speakers are now much more advanced.
Traditionally, wired speakers allowed for more data to be transferred, equalling a higher sound quality.
However, high quality sound is now transmittable over Bluetooth, with wireless speakers now able to manage a high amount of data. This is thanks to Bluetooth 5.0 technology, which allows for a high quality audio data transfer.
When looking for high quality speakers to suit your budget, the wattage is a good indicator. This shows how much power is being transferred, similarly to how horsepower indicates the power of your car.
Between 10-20W is enough to create a loud and full sound that brings the audio in the game to life.
What's your sound and bass quality preference?
When considering adding speakers to your gaming setup, it's important to think about what kind of audio quality and bass level you're after – after all, all speakers are different.
Larger speakers have a heavier bass sound, which is favored by many gamers who prefer an immersive bass experience.
High quality Bluetooth speakers can really add to the gaming experience in ways other audio setups can't.
GravaStar's Mars Pro has audiophile-level algorithmic acoustics and a powerful 2.5" full-range speaker, topped off with an improved 1" high-frequency tweeter. This means it will give you intense sound effects, and enhance noises like explosions and gunshots.
If you want a way to immerse yourself entirely in your game, it's important to ensure you opt for speakers that can provide you with high quality audio.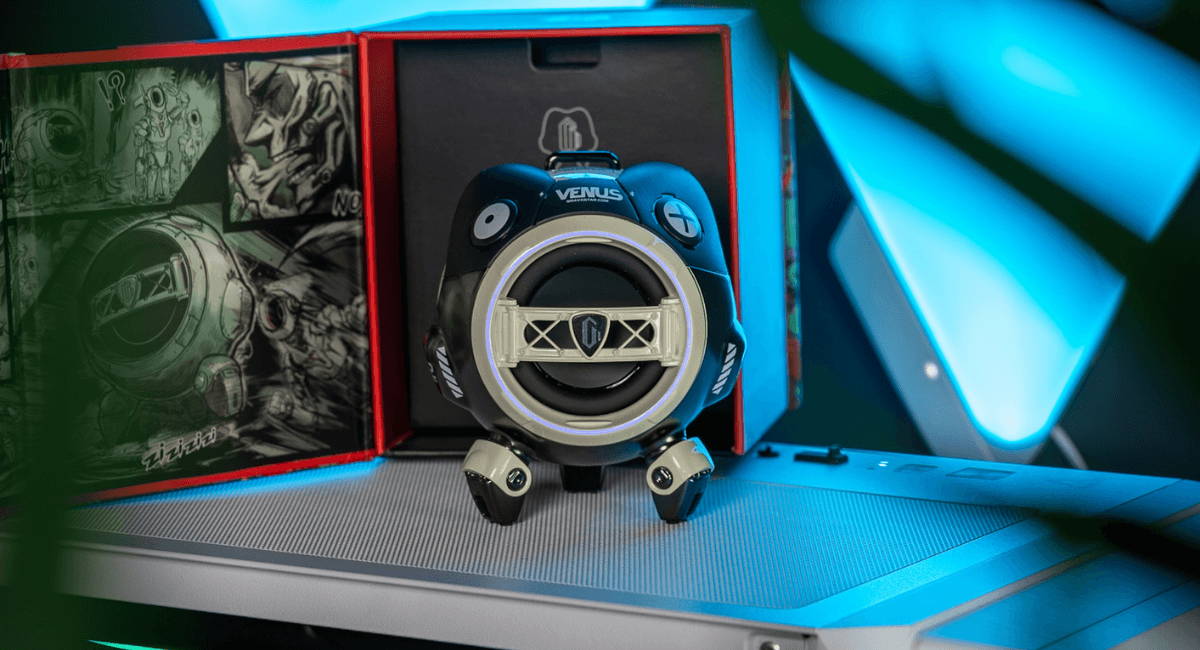 What space have you got available?
When deciding on speakers, it's important to think about how they will fit with your current setup. So before you make a purchase, think about what size and style will work best for you.
Many gamers opt for a left-right dual speaker setup, as well as a woofer under their desk. If you've got the room, this type of setup will create a full-bodied surround sound that will fully submerge you in your game, allowing you to experience every sound as though you are almost there.
If you are limited for space, Bluetooth speakers are the way to go. Unlike wired speakers, you aren't tied down by messy cables or stuck trying to find a suitable plug.
Instead, you can put wireless speakers anywhere you have space for them. Bluetooth 5.0 allows for dual audio, which means you can connect two speakers simultaneously – and play sound through both of them. This will create a surround sound experience that you can fit in any space.
Another option for gamers with limited space is to opt for smaller speakers, but it's important to note that smaller speakers typically don't perform as well as larger ones, simply due to them not being able to produce as much power. It means they often have difficulty with very loud sounds, or sounds that are particularly low in pitch.
That being said, smaller Bluetooth speakers still have the capacity to enhance your gaming experience.
For instance, GravaStar's Venus speakers have 10W of power, which allows for a clear, undistorted sound. Smaller speakers are best when paired with a subwoofer, which amplifies the bass and lower frequencies.
These can easily be tucked away under your desk in smaller spaces, and can create a surround sound experience similar to that of the classic left-right speaker.
Does the speaker have style?
Naturally, you want your speakers to compliment your current setup, so style and design play a vital role. There may be many conventional gaming speakers on the market, but how do they look with the rest of your equipment?
The GravaStar Mars Pro series and slightly smaller Venus series of Bluetooth gaming speakers both come with RGB lighting, passive bass and extensive battery life. With its hyper-modern, sci-fi design, it's just what your gaming setup needs to transport you to another world.
The last thing you want is for your sound to fade or completely cut-out when in the middle of a gaming session. That's why it's important that the battery life of your Bluetooth gaming speaker lasts as long as you do. With Bluetooth 5.0 technology, speakers use less power for the same output, resulting in longer battery life.
Smaller speakers typically have a shorter battery life, due to having a smaller battery. However, this is not always the case. The larger Mars Pro series has a battery life of 15 hours, and the Venus Series can last for a 10 hour long gaming session – plenty of juice for an entire day of gaming. For when you do need to charge your speaker, the GravaStar charging cases for both the Mars Pro and Venus series are both fitted with RGB lighting, meaning you don't need to skip out on style whilst both you and your speaker recharge!
With their ease of installation, the lack of cables, the portability and, not to mention, the impressive audio quality, Bluetooth speakers make for the ultimate gaming experience. Once you make the move to wireless gaming speakers, you'll wonder how you ever managed without them.
Ready to level-up your game station? Browse our Mars Pro Series and Venus Series.