GravaStar Venus Bluetooth 5.0 speaker has a powerful all-around sound despite its small size. The wireless speaker has a 10-hour battery life, 6 RGB lights, and only weighs 1lbs making it the ideal travel companion. 
Venus, a smart and dexterous warrior of GravaStar, full of passion and energy. He fights together in a troop, coordinating and striking enemies down as one.

Sale price
$89.95 USD
Regular price
Unit price
per
View full details
Small but Mighty
Compact size doesn't mean compact sound. The Venus Bluetooth speaker has built-in, exclusive DSP audio algorithms that gives you impressive sound and raw power when it comes to playback quality, turning any room into a party.
Size Doesn't Matter
Don't let the size fool you. Venus' unique technology means you can still feel the heavy bass at both low and loud volumes. The Bluetooth speaker gives you a punchy bass that sends vibrations through its sphere and into the room.
Hyper-Modern Design
Venus' small size makes it an ideal travel companion. Linking technology with mecha sci-fi, the industrial design transports you to a futuristic world. The wireless speaker is built from a zinc alloy sphere, and the triangular design ensures stability.
The Power of Two
Pair two Venus speakers to get an explosive, immersive sound. Equipped with True Wireless Stereo Bluetooth 5.0 technology, Venus lets you level up your listening experience.
Set the Mood
Get the party started with GravaStar's 6 RGB lights. By using different colors you can change the mood of your room with just one touch.
Materials: Zinc Alloy
Product dimensions: 2.8"H x 2.4"L x 3.2"W
Weight: 1.0 lbs
Full-range subwoofer drivers
Bluetooth: 5.0
6RGB lights
True Wireless Stereo
Battery life: up to 10 hours
Output Power: 10W
Transmission Range: 10M
Power Supply: 5V/1A
Charging time: <2Hrs

1 x GravaStar Venus Bluetooth Speaker
1 x Type-C Charging Cable
1 x User Manual
How to connect Gravastar Venus Speaker to Bluetooth Device (iPhone, Mobiles, Macbook, PC)

Turn on your Venus speaker.
Click the Bluetooth button for one time only. Please DO NOT press the button for a few seconds.
Once you hear "Ready to Pair", then you can choose ''Gravastar Venus'' from the Bluetooth list of your devices.
When you hear ''Bluetooth connected'', the connection is successful.


How to connect 2 Gravastar Venus Speakers together and use TWS?


Note: True Wireless Stereo (TWS) is only workable with the speakers of the same series. A Venus speaker can only connect with a Venus speaker. Venus speaker can not pair with Mars speaker or Mars Pro speaker.

Steps:

Press the Bluetooth button for 3 seconds on each of two Gravastar Venus speakers (This does not need to be pressed at the same time).
When you hear both speakers making a sound "bi~bi~", it means they are ready to be paired. Within 5 seconds, you will hear "Network connected". It's all set up.
Know more: What is True Wireless Stereo (TWS)?


How to reset the Gravastar Venus Bluetooth speaker?

Simultaneously press both the Bluetooth Button and the ON/OFF Button for a few seconds. Your Venus speaker will be turned off. Once you restart the Venus speaker, the system will be reset to its factory settings.


Does Gravastar Venus Speaker have an AUX input port?

The Venus speaker does not support AUX.


How long does it take to charge a Gravastar speaker fully?

For Venus speaker, it takes around 3 hours to fully charge.


How long does the Gravastar speaker battery last?

For Venus Bluetooth speakers: it will last up to 10 hours under normal use.
Amazing little speaker
Not only does it look good it sounds good too it's pretty loud made me order the rest of the speaker line
Love It
It is unique, inventive, useful. I just need to figure out how to connect to my computer.
Amazing quality
This speaker looks super premium and is way heavier than expected! Its in metal and for the size (fit in one hand) it has amazing/loud soung and very strong base
I got it as a Gift for a Good Friend
I Really Love how it showed up and how it looks so I know he will like it I can't wait to get one for myself as soon as I can I'm about to have Knee Surgery to remove a Lump from my knee so I will have to wait on getting mine but I'm glad I was able to get his and can't wait for him to get it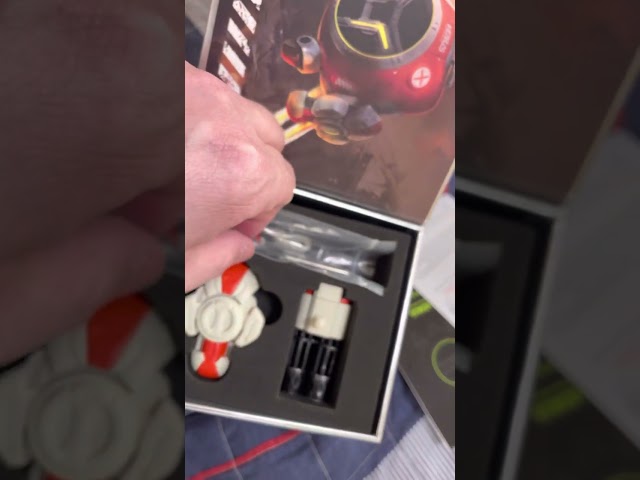 Worth the coin.
The reviews are true. Purchased several of these for Christmas presents and boy what a hit they were.
The best presents I bought by far this yr.
My favorite part..., the sound blew me away!
I wasn't expecting anything like what came out of that little speaker.
My BOSE doesn't sound any better, just hits a little harder.
Better than my BOOM as well, as the Venus is smaller and battery last longer.
This speaker isn't waterproof, so the BOOM wins there.
All in all, I purchased another one for me lol.
After reading reviews, my computer speakers are about to be replaced by two Mars speakers.
Can't speak to their customer service, but the units were shipped on time, and arrived with no issues.
Happy I found this company.